Massages for couples
Massages for couples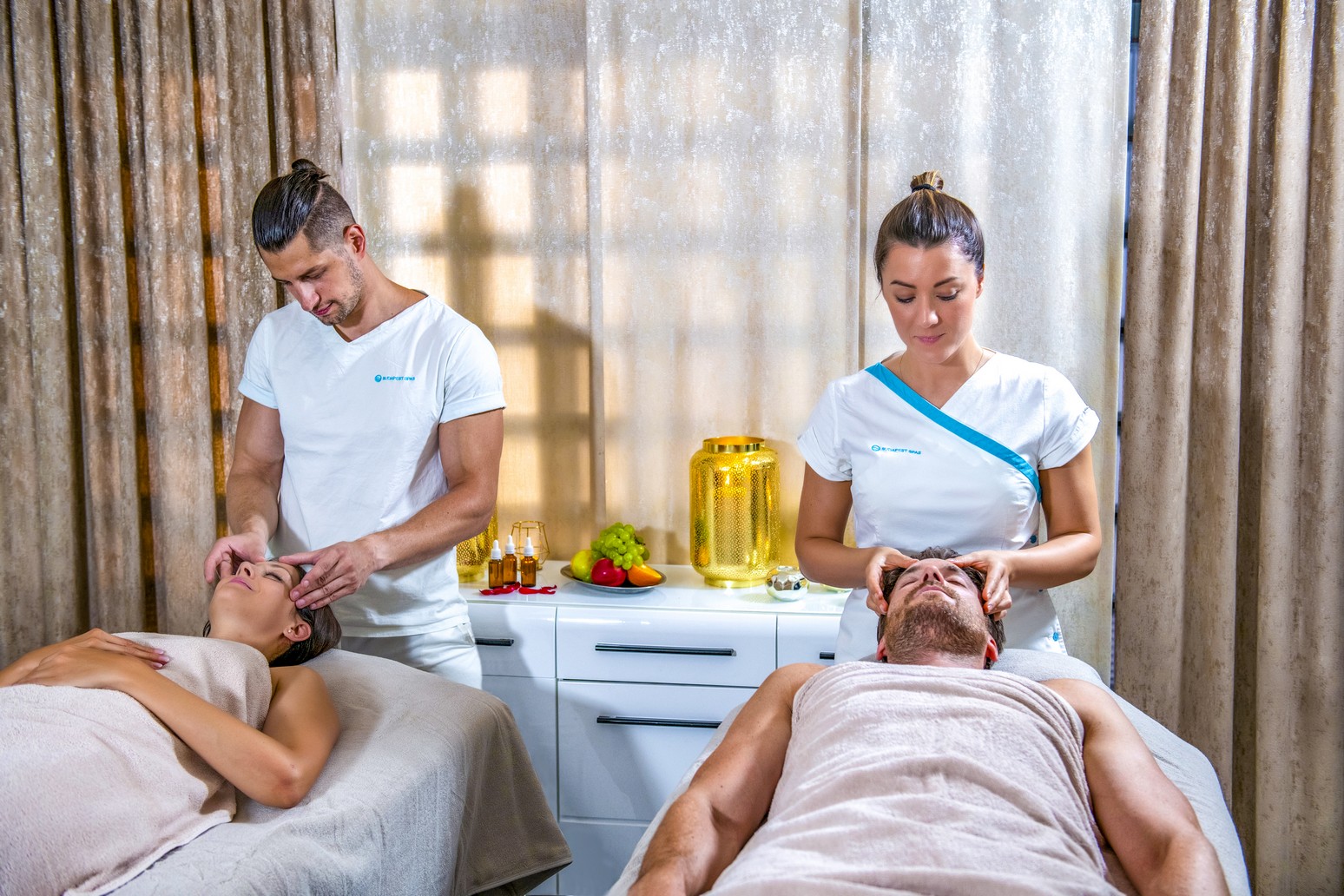 BUDAPEST SPAS
MASSAGES FOR COUPLES

 

Duo massage, not only for couples

The duo massage is about quality time, suitable for any relation of two people.

Couples, spouses, family members and friends can experience quality time in perfect sync with each other.

Massages are available only from the age of 14.

 
DUO MASSAGE OPTIONS
60'

 

HARMONY AROMA
Harmony aroma massage is a pampering treatment for the body and soul that gently nourishes the skin and relaxes the body.

LUXURY REFRESHING
Luxury refreshing massage improves general well-being, reduces muscle pain, refreshes the individual with its beneficial effect on the body's blood supply.

 

 

40.000 HUF