Rudas Sky Terrace & Spa
Rudas Sky Terrace & Spa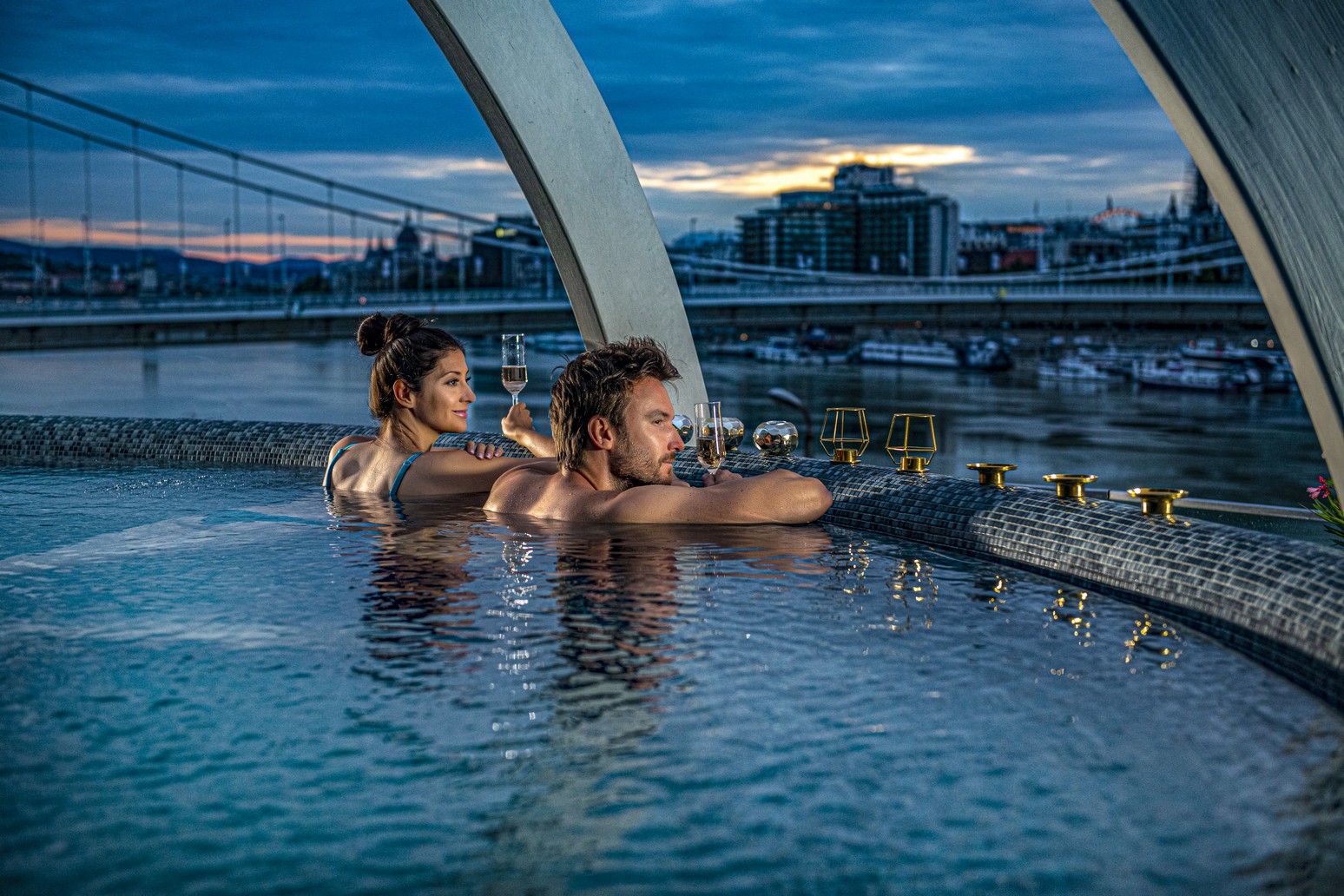 all inclusive party package
RUDAS SKY TERRACE & SPA

What kind of event do we recommend?


Exclusive corporate events
Coctail party
Birthdays
Bachelorette and bachelor's party
Unique, personalized events

What the package contains?


Panorama terrace and pools, exclusive use of sunbeds, from 20:30 to 24:00
Private changing rooms (use of shower and bathroom)
BUDAPEST SPAS towel, bathrobe, slippers and Thermal shower gel
Unlimited alcoholic/non-alcoholic drink package, with serving
Rudas Sky Terrace & Spa Fingerfood menu (cold/warm/salty/dessert)

Minimum persons: 15


30.000 HUF/PERSON
panorama and champagne package
RUDAS SKY TERRACE & SPA

What kind of event do we recommend?

Exclusive corporate events
Coctail party
Birthdays
Bachelorette and bachelor's party
Unique, personalized events

What the package contains?

Panorama terrace and pools, exclusive use of sunbeds
Private changing rooms (use of shower and toilette)
BUDAPEST SPAS towel, bathrobe, slippers and Thermal shower gel
A glass of champagne

Minimum persons: 15


Additional consumption: Rudas Bistro á la carte menu


15 000 HUF/PERSON/HOUR
unique offer
RUDAS SKY TERRACE & SPA

Engagement
Anniversary
Romantic private bathing
Creative photoshoot
For couples, for companies under 15 perople


Ask the BUDAPEST SPAS sales team for a personalized offer!

 

 

 

 
extra services
RUDAS SKY TERRACE & SPA

Choose from these extras!


DJ + basic technique
Projector
Photographer
Decor, according to the event
Massage services with the professional team of BUDAPEST SPAS
Unique food and drink offer (tapas bar, champagne bar, wine terrace)


You can request these extras for any of our offers.


Come and enjoy the evening, we will take care of everything else!